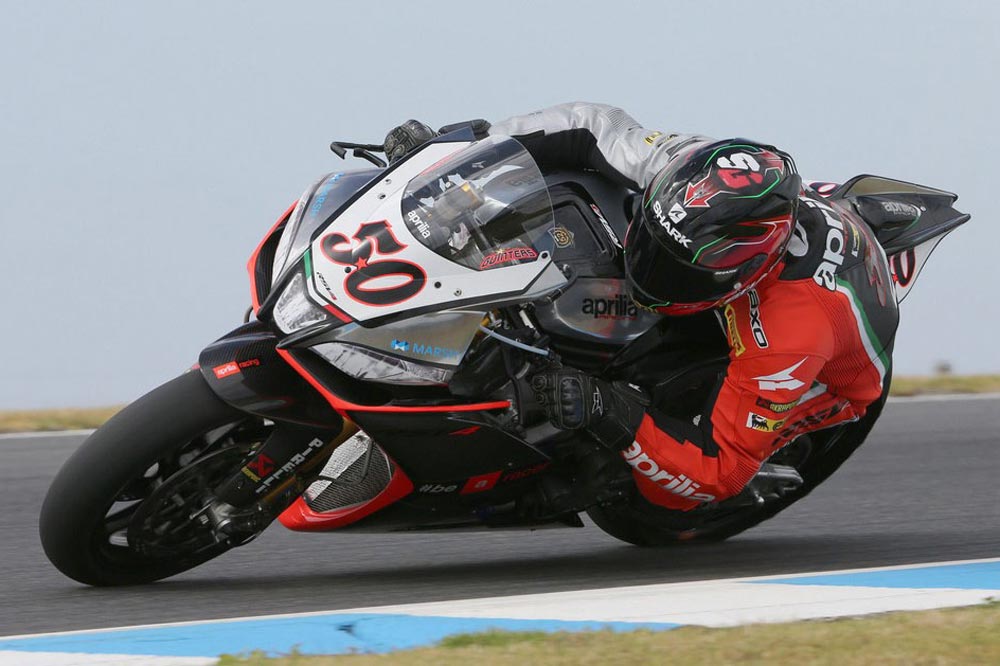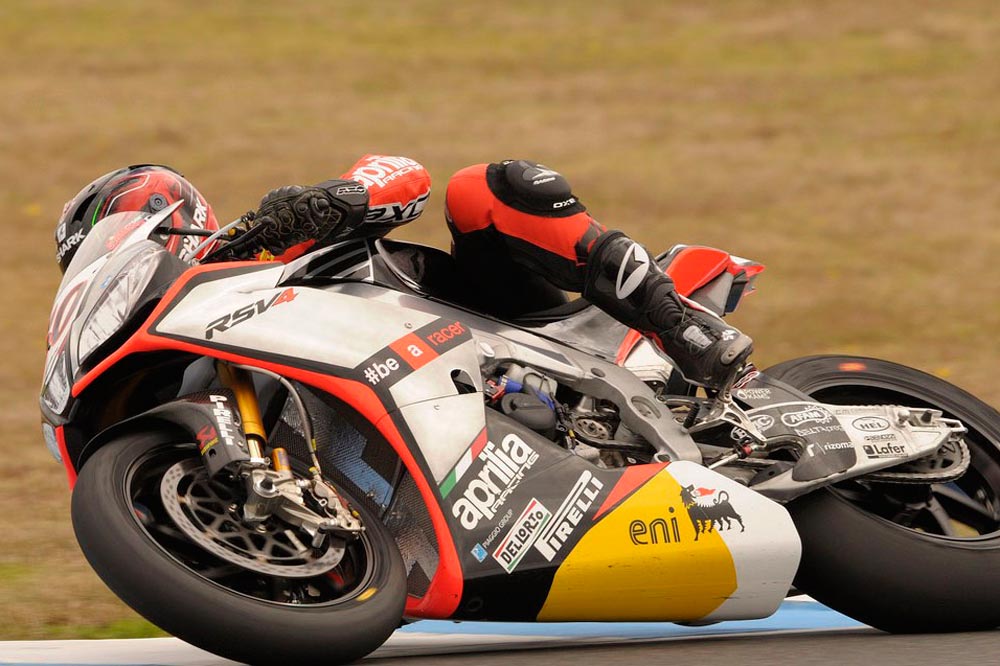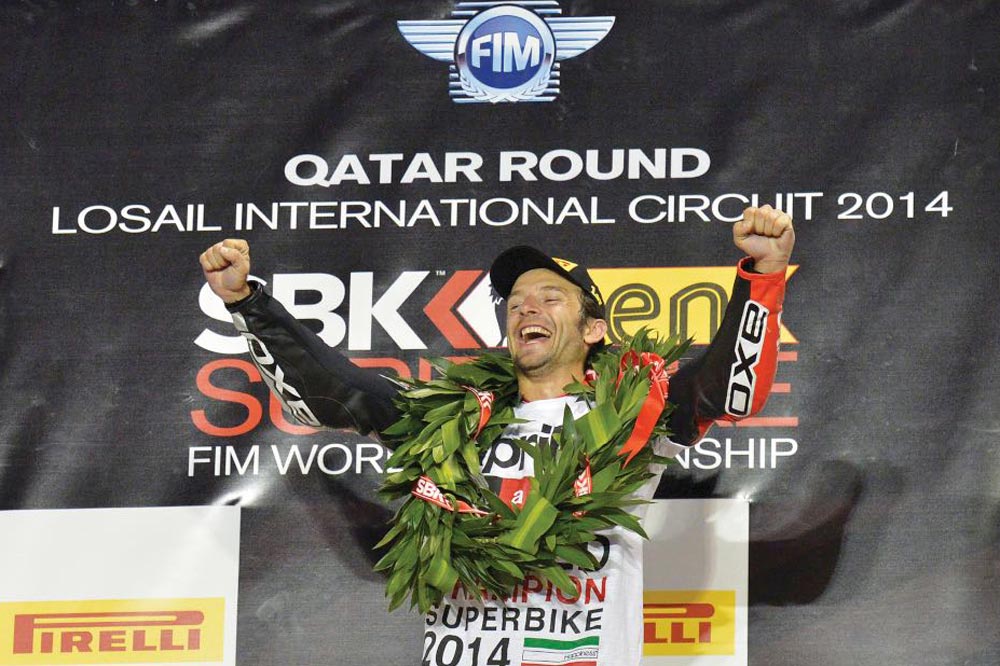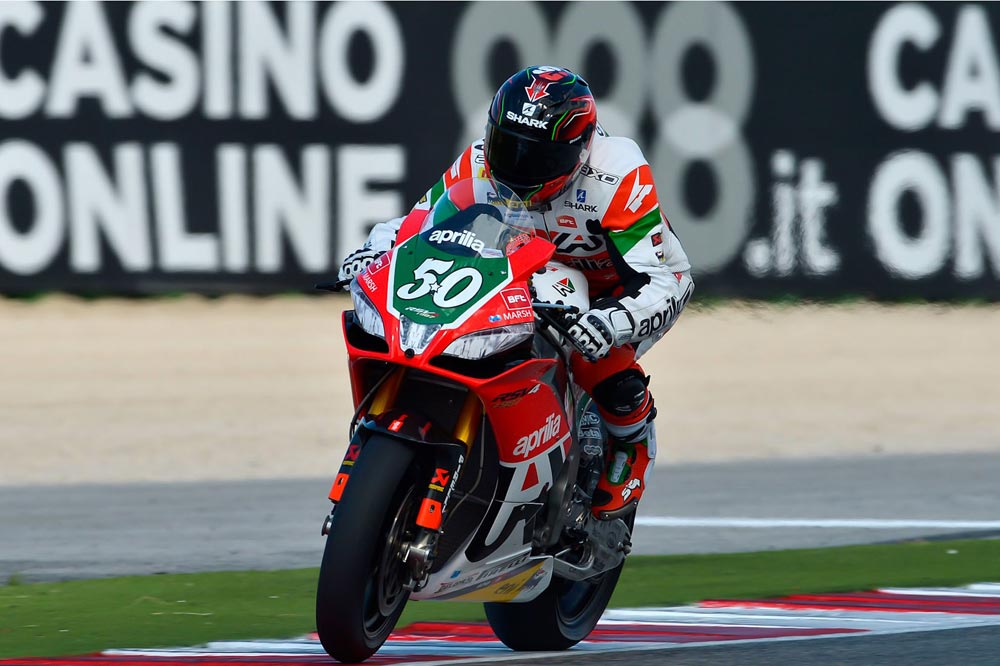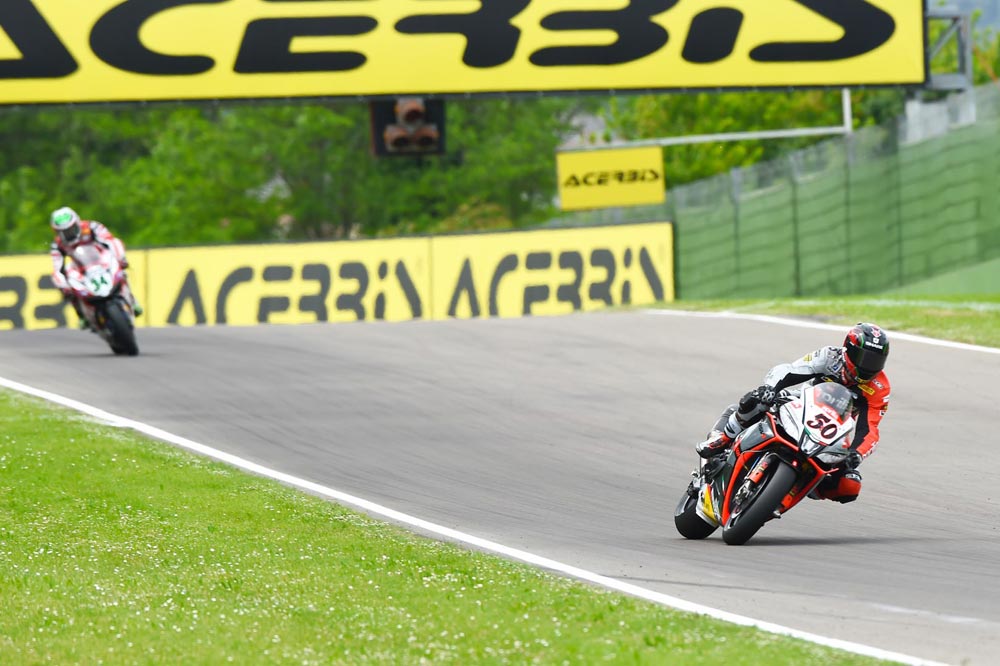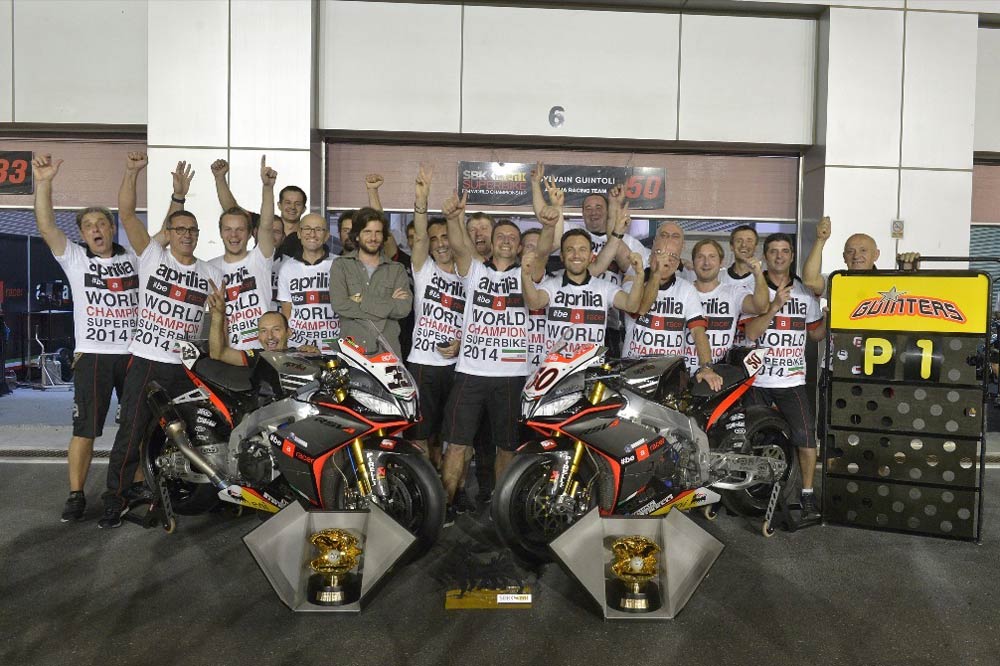 Once again standing on the top of the podium of the SBK World Championship, and once again Lidio Poian components beat in the heart of the Aprilia RSV4 2014.
Sylvan Guintoli's World Champion Crown makes Lidio Poian proud, and greatly rewards all its team members for the hard work carried out during the 2014 season, in the endless effort to provide their Customer with the highest quality components.
But celebration time must not last long, and we are already working head down, preparing ourselves for the next challenges of 2015 season.